RE TIGRE
In a everyday jungle, a tiger wakes up one morning determined to become king. Giving up power? It doesn't even cross the lion's mind. Then it's a wild face-off, where each beast, from elk to zebra, is fighting without knowing the real cause, for whom and what for. Until the rising of the moon that illuminates a desolate jungle where all beasts but the tiger are dead. To be king, oh yes, but in a kingdom without subjects. Simply and caustic, this is James Thurber's moral : "You can't very well be king of beasts if there aren't any". A fable of today, written by a great american humorist to let us meditate on the vacuity of male power, and on futility of war. Reinterpreted through the images of a young talent who is already becoming a star: JooHee Yoon.

Editor
:
Orecchio Acerbo - Else Edizioni
Year of publication
: 2014
---
---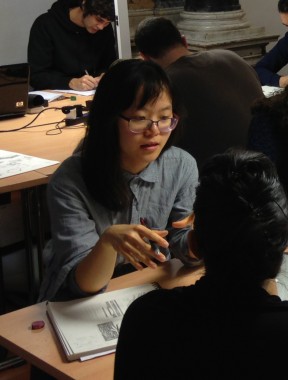 JooHee Yoon
Re Tigre, the book project of the student Master

Ars

in Fabula

JooHee Yoon, published by Orecchio

Acerbo

- ELSE

,

wins the New York Times ranking of the 10 best books of 2015.