Stay in Macerata
The ideal city both for a trip dedicated to the pleasures of art and cuisine, and for periods of study.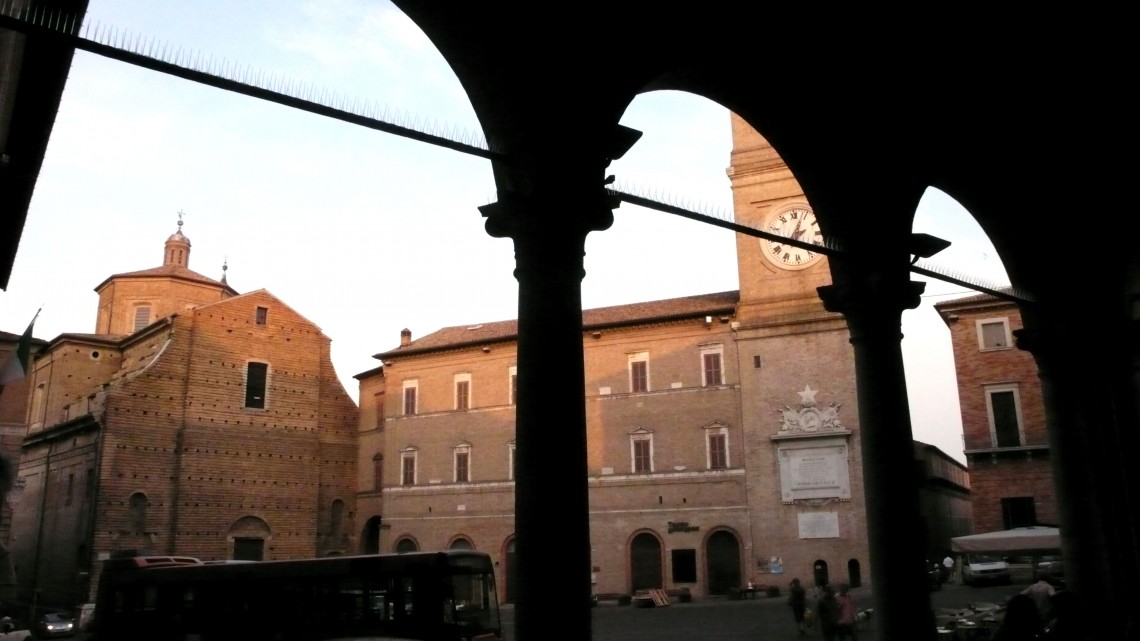 Macerata is placed in a landscape characterized by harmonious diversity: from the sweetness of the hills on which the city seems softly lying, you can see the sea which is just less than 30 km. On the opposite side the nearby mountains define the horizon, creating an evocative vision that enchants even the most distracted of travelers. Surrounded by many villages, classified among the most beautiful in Italy, Macerata is on the way to Umbria and Tuscany, cradle of history, art and culture.
Macerata, historic city, is full of places and monuments to visit: Palazzo Ricci with its impressive collection of italian '900; Museum and Municipal Art Gallery; Teatro Lauro Rossi, with a rich theater season both classical and avant-garde. Special mention goes to the Sferisterio, the original elliptical arena, home of the two most important summer events: Macerata Opera (historical opera festival) and Musicultura (national festival dedicated to songwriting).

Of medieval origin, Macerata was born from the union of Castello of Gagiburga and Poggio San Giuliano in the twelfth century; it was enlarged and developed thanks to its neutral position with respect to the conflicts between Guelphs and Ghibellines. Became the place of podestà in the thirteenth century, began a succession of governments of various lordships. In 1500, under the Papal State, the city reached its zenith, which lost however with the French invasion in the eighteenth century. It was then taken by Murat, but with his fall, Macerata returned to the Papal States until its annexation to the Kingdom of Italy. The current Macerata, defined one of the most livable cities in Italy, has a high quality of life, making it an ideal destination both for a trip dedicated to the pleasures of art and cuisine, and for periods of study.