Paul et Virginie

"Paul et Virginie" is considered the masterpiece of Jacques-Henri Bernardin de Saint-Pierre. Written in 1787, on the eve of the French Revolution, earned the writer international fame and many translations, mostly in Italy where the book was so successful to inspire various plays and, more recently, poetries.
The novel, influenced by the lessons of the enlightened philosophers contemporary with Bernardin, among which Rousseau's ideas related to human nature stand out, tells the story of a young boy and a young girl, Paul and Virginie, who were born and lived in the tropical island of the Î
le de France, known today as Mauritius, in the south-west of the Indian Ocean. They grow up together, been friends forever, living in this heaven on earth in total communion with nature and almost without technology, far from the corrupting influence of the life of the city and the most advanced societies. They gradually fall in love with each other but they are not immediately able to explain and reveal their feelings because of their primordial naivety; their calm existence is shaken when Virginie must leave to study in France.The success of the book goes on for centuries after the first time it came out: in 2017 the publishing house Eli, for the series Graded Readers, publishes a shortened version of it in original language dedicated to didactics. The illustrations of the Master graduate Pia Taccone complete the scene with their delicate tones in harmony with the softness of the lines that make the shapes and landscape alive. The refined arabesques of exotic plants that adorn the last one, a graphic interpretation of the tropical bucolic surrounding described by Bernardin, with their complexity they represent the true protagonists of most of the plates

.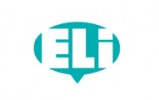 Editor
:
Eli Edizioni
Year of publication
: 2017
---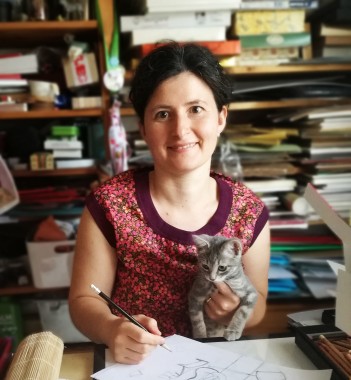 Pia Taccone
Pia Taccone was born in Torino in 1978 and approached the publishing industry attending different kind of courses: comics, illustration, mosaic and others. After the years at the Accademia Pictor in Torino, she entered the Master in Illustration Ars in Fabula, graduating in 2017 with her thesis "Paul et Virginie", written by Bernardin de Saint-Pierre and published by Eli Edizioni.
---