Montagna
Mountains are the great cathedrals of the earth, with their stone portals, the mosaics of clouds, the choirs of the brooks, the snow altars, purple domes twinkling of stars. This book opens before us the magnificent scenery of the most beautiful peaks in the world. The most majestic setting of nature, the mountains, with its peaks that have always fascinated and challenged the man, is told through poetic or descriptive images, quotes from great historical figures, poems and verses, but also scientific, historical and mythological information.
---
---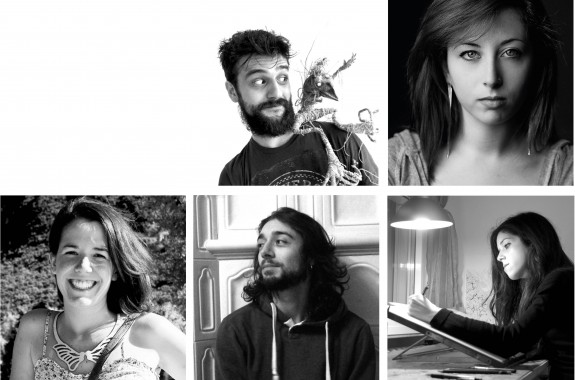 Luca Pettarelli, Elena Fedrigo, Olga Rosa, Riccardo Renzi, Giulia Rossi
"Illustrating a book is in itself a big undertaking, when moreover you have to coordinate with four other illustrators who like you are at their first time and with a great publisher like Rizzoli ... believe me. It has been a great experience and a great opportunity. "

Luca Pettarelli (1989 Macerata), Elena Fedrigo (1988 Vicenza), Olga Rosa (1986 Vicenza), Riccardo Renzi (1989 Macerata), Giulia Rossi (1987 Rimini) are the five winners of the contest, held on Rizzoli commission, among the students of Master Ars in Fabula Edition 2013-2014 for the project-book "Montagna", the illustrated book, Rizzoli gift for Christmas 2015, their debut book.