La cometa perdida
"La cometa perdida" ("L'aquilone perduto"), a book written and illustrated by Mario Onnis, is the story of Nino who lives in a windy island and loves playing with the kite.
One day the annoying wind brings away his favourite toy and Nino starts a long journey to find it. It will be an opportunity to meet new characters and discover the meaning of friendship.
---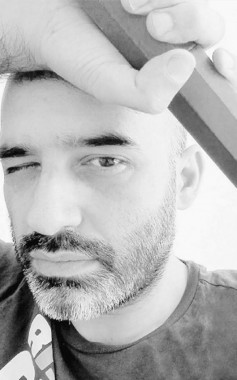 Mario Onnis
Mario Onnis was born in Sardegna. In Macerata he attended a course of illustration with Francesca Ghermandi and, after that, courses with Carll Cneut, Roberto Innocenti and Pia Valentinis. After the Master Ars in Fabula he published "Oliver Twist" (2013) and, thereafter, "Moony Goes on Holiday" (2016) for the publishing house Helbling Languages. He was selected for the Illustrators Exhibition at the Bologna Children's Book Fair in 2014. In 2016 he illustrated "Guarda le stelle", written by Gabriele Clima and edited by Fatatrac. The following year, collaborating with the spanish publishing house Thule, he published "La cometa perdida".
---