L'ombrello giallo
The uncommon and complementary skills of the two authors of this book, the writer Joel Franz Rosell and the illustrator Giulia Frances Campolmi, open the doors to a monotonous city, inhabited by bored people. In this grey world in an umbrella factory (all rigorously of dark colours), a workman decides, with a furtive and important action, to make a very special one: he makes a yellow umbrella. But, as the nature of this colour looks unusual, no customer wants to buy it. The dream of the yellow umbrella to finally get wet under a downpour - what better ambition for an umbrella? - seems to be more and more unlikely when it is exposed in the discounted products' shop window of a department store. Until it happens something that the umbrella could have never imagined.
The yellow umbrella becomes the true protagonist of the story thanks to the tables of the Master graduate, all based on delicate variations of grey tones and rhythms and pauses able to realize the desire of the workman who wanted that very special umbrella to be "as a small sun that shines in the middle of the rain".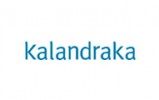 Editor
:
Kalandraka
Year of publication
: 2012
---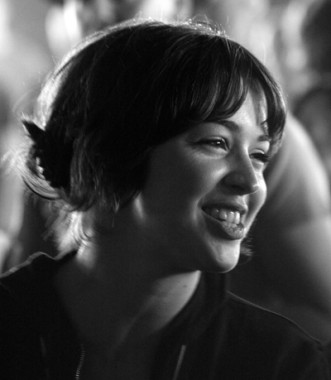 Giulia Frances Campolmi
Giulia Frances Campolmi was born in Firenze in 1980. She had a degree in Design and Theatre at the Art's School of St. Martins in London and since 2004 she has been working as a scenographer and costume designer in Italy and England for productions of international level. She participated in collective exhibitions with installations and performances. Attached to illustrated books since childhood, she started the Master in Illustrazione per l'Editoria "Ars in Fabula" in Macerata.
"

L'ombrello giallo", designed and realized right during the course, was her first book, published by the publishing house Kalandraka in 2012.
---