Il lupo e la volpe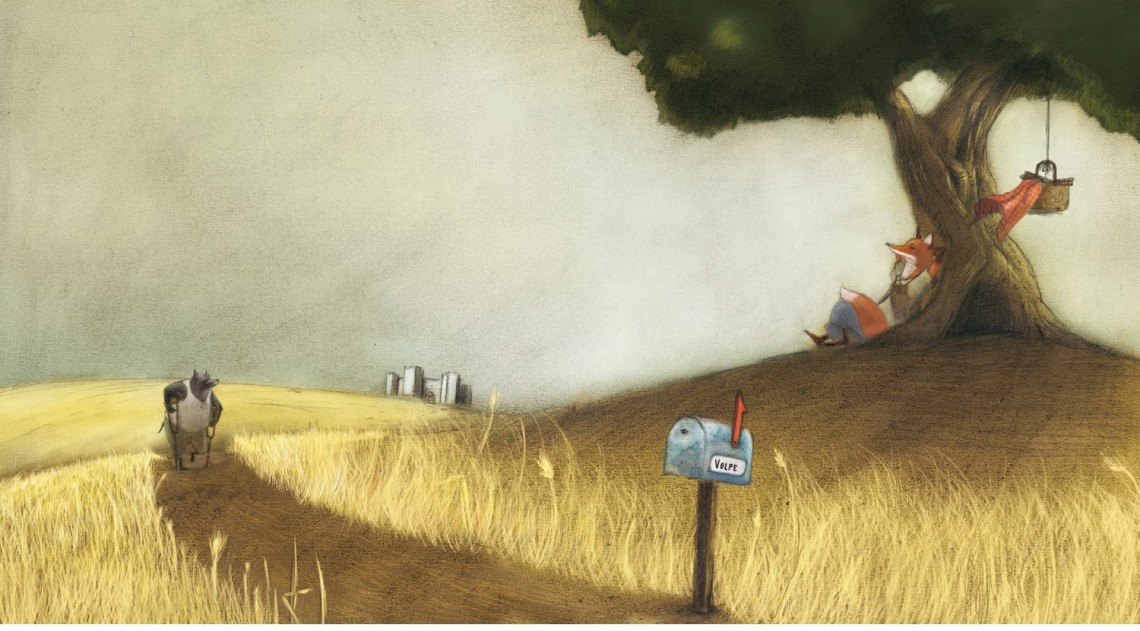 The wolf is very aggressive, and greedy, and bosses the weak but astute fox around. The wolf forces the fox, threatening her, to find him something to eat everyday. The fox pleases him, but he is not satisfied...
From the meticulous collection by Wilhelm and Jacob Grimm to the colourful tables of the illustrator Andrea Alemanno, decorated of light quotes from different artistic fields, Arka Edizioni offers a fairy tale that, in ancient ages, went all around Europe

.
---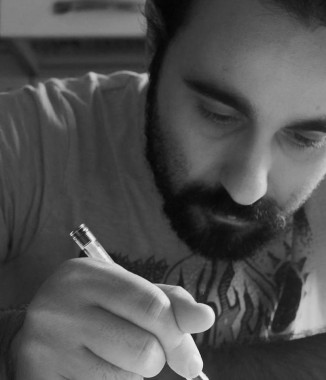 Andrea Alemanno
Andrea Alemanno was born in Napoli in 1984 and since he has been young he got used to move frequently, but he never stopped dedicating time to his passion for drawing and decided to study Arts firstly at the Liceo Artistico and then at the Accademia di Belle arti in Macerata where he achieved the degree in Teoria e tecnica della comunicazione multimediale and the specialization in Grafica d'Arte. In 2011 he was selected for the Master di Illustrazione per l'Editoria Ars in Fabula. During the last years his illustrations have been selected in various italian prizes and festivals among which "Premio Skiaffino" (2010), "Lucca Junior" (2011/12) and for the Annual of the Association Illustrators in 2013, 2014 and 2016. In 2013 he published "Il lupo e la volpe" with Arka Edizioni. He has published with different publishing houses such as Einaudi, Giunti, Aracari, Verlag and Alice Jeunesse.
---