Antigone

The tragedy of Antigone, reproposed in a form more accessible to young readers in the collection "Save the Story", was born from the collaboration between the Editorial Group L'Espresso Repubblica, the Scuola Holden of Alessandro Baricco and Ars in Fabula-Scuola di Illustrazione.
Totally reinterpreted by the scottish writer Ali Smith, the story of the daughter of the legendary King of Tebe Edipo, lives again through the amazing illustrations of the Master graduate Laura Paoletti. In the chromatic choices and in the unconcealed tactile substance of the collage echoes the atmosphere of mystery cultivated by the time that covers the stories narrated over and over, as the ancient greek myths.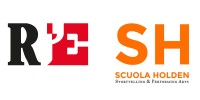 Editor
: Gruppo Editoriale Espresso, Scuola Holden
Year of publication
: 2011
---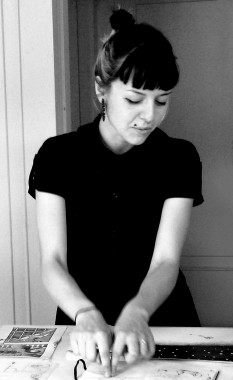 Laura Paoletti
Laura Paoletti achieved the degree at the Accademia di Belle Arti in Macerata and specialised in Graphic for the Illustration. She graduated from the Master in Illustrazione per l'Editoria Ars in Fabula. In 2010 she was selected at the exhibition La Grammatica delle Figure dedicated to Rodari, within the Bologna Book Fair.
---