MASTER
Ars in Fabula academic first level Master in Editorial Illustration, the first Master in italy dedicated to the illustrated book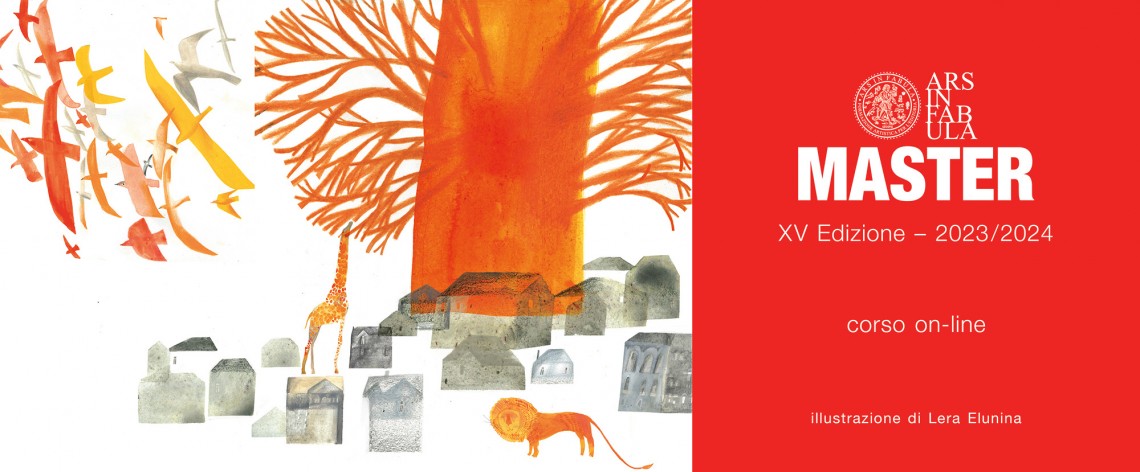 Ars in Fabula academic Master of first level in Editorial Illustration. The original course of study (on-line) designed by Ars in Fabula for the Master was born from the purpose of creating professionals for an important publishing industry that didn't have in Italy a specific school of higher education.
We put students to the test with real editorial boards, guided by high quality teachers. This is the simple and at the same time articulated formula of Ars in Fabula Master. Articulated because the school has created a dense network of partners which includes sixty publishing houses and every year it works for the selection of book projects , which will be assigned to the course, one per student. Each student is guided in his/her own project by professors who are internationally renowned illustrators with a consolidated teaching experience and by Italian and foreign publishers.
The projects assigned by publishers are on original texts, selected for publication, therefore if the student's work meets the needs of the publisher, the book will be published with the stipulation of a regular contract. There have been many book projects published by the Master in recent years, offering to students a real opportunity to express their talent, sure of a simple but successful principle: learning by doing.